Hot Tags
Download Deer Hunter 2016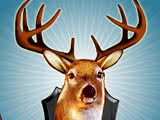 Please scan QR code to download ANDROID game.
Thank you for download Deer Hunter 2016 game!
Rating:

System Requirements

OS:

Android 5.0

CPU:

2 Ghz

RAM:

2 GB

Size:

41 MB

Release Date:

March 28, 2016
Reviews
The game is super fun in all the ways but If you want to have some real fun you have to spend money on the game.
By Joschoff
Hot Games