Hot Tags
Buy Red Dead Redemption 2 for Xbox One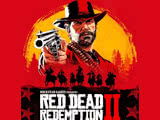 Buy Red Dead Redemption 2 for Xbox One game!
Rating:

System Requirements

OS:

Xbox One

Size:

105 GB

Price:

$34.99

Release Date:

October 26, 2018
Reviews
I have waited for it over 4 years, Graphics are stunning, physics are so realistic, and a cool story behind.
By Narek
Best game of the year 2018. Never seen so much details in one game.
By Tony
Hot Games