Hot Tags
Buy Red Dead Redemption 2 for Xbox One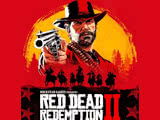 Buy Red Dead Redemption 2 for Xbox One game!
Rating:

System Requirements

OS:

Xbox One

CPU:

AMD Jaguar APU

RAM:

8 GB

Size:

105 GB

Price:

$39.38

Release Date:

October 26, 2018
Reviews
If you haven't played red dead redemption, play it now, these kind of games are timeless.
By Saad Aleissa
I've been waiting for the game from when i finished the first part
By Mansoor
I have waited for it over 4 years, Graphics are stunning, physics are so realistic, and a cool story behind.
By Narek
Best game of the year 2018. Never seen so much details in one game.
By Tony
Hot Games