Hot Tags
Buy Minecraft for Android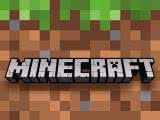 Please scan QR code to continue, This is an android game. - Minecraft for Android game!
Rating:

System Requirements

OS:

Android 4.0

CPU:

1.5 Ghz

RAM:

1 GB

Size:

12.9 MB

Price:

$6.99

Release Date:

January 28, 2015
All user reviews
I love this game so much. I wish I could play it 24/7. When is the up-date coming? My friends ipod already has it so I wonder when for my kindle.
By Ericool
I love minecraft pocket edition, because house and car and airplane and we can build all kinds of stuff.
By Michael
Hot Games