Hot Tags
Buy Barbie: Island Princess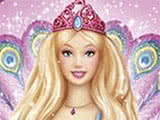 Buy Barbie: Island Princess game!
Rating:

System Requirements

OS:

Win xp / Win 2000

CPU:

1.5Ghz

RAM:

1GB

Price:

$5.98

Release Date:

March 5, 2014
Reviews
i like this game because it's fun
By Mantahar
I want to play it now
By Wendy
I bought this game for my daughter. happy birthday to her.
By Domenico
This game is the Best game I've ever seen in my life
By Aaliyah
I love it i wish i was one of these. I am a 14 years old beautiful girl.
By Aimee Hodges
This is your basic Barbie theme game. It is pretty simple so younger children 6+ should enjoy it. It seems to be somewhat boring for older children.
By Pocho
Hot Games